The Best Backpack in 2018
Views:10 Author:Site Editor Publish Time: 2018-08-10 Origin:Site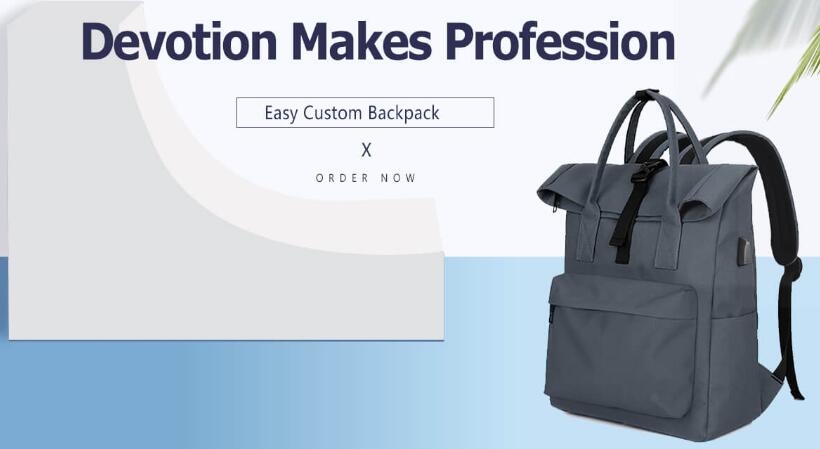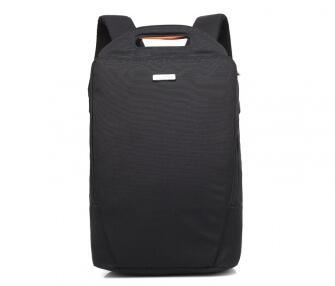 This Slim Business Laptop Backpack is armed with several anti-theft mechanisms that help you breathe easier when you're carrying your laptop, tablet, smartphone, and whatever other valuables you don't leave home without. There's a separate pouch for laptop storage in the back so that you can open the main compartment without revealing that you're carrying a computer.
This bag also comes with a detachable USB cable on the outside to help you stay charged-up, and lots of interior slots that keep your items organized. The straps have a place you can hang your sunglasses which is where you can store your card.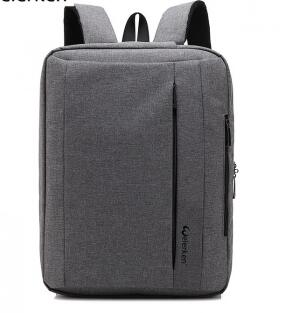 3 in 1 backpack, gives you a backpack, a messenger and a modern, casual briefcase -- all in one. While most bags with that kind of versatility are either bursting with too many pockets or are so slender you can't fit much inside. somehow, the 3 in 1 backpack is both cavernous and slim. It's got pockets and pouches for days, includes a cushy sleeve for a laptop and roomy external pockets with enough space for spare clothes, books, gear -- basically whatever you need.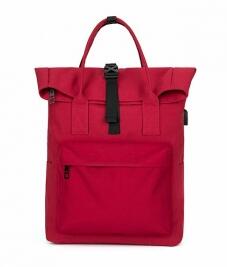 The roll-top design and double-lined, water-resistant bottom are idea for hiking or travelling. and the dedicated padded laptop and tablet sleeves make it a perfect carry-on bag when navigating through airport layovers. Padded shoulder straps and backing, as well as a waist strap help to relieve pressure – allowing you to carry more.
Folding Light Hiking Backpack.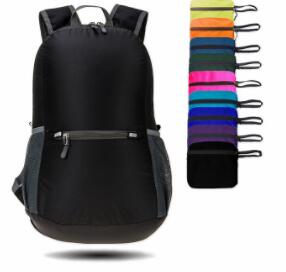 If you prefer a lighter carry-on bag, the Foldable Packable Backpack is the way to go. For starters, it packs a lot of gear for a daypack, but pack's weights less than a pound. There are side pouches for water bottles and an internal pouch that is ideal for a cell phone, headphones or other small items. Besides being lightweight, the main draw is that it can fold into itself to make a little pouch for easy storage. The bag comes in eight different color options, and is ideal for a quick weekend getaway.
Large Capacity Travelling Backpack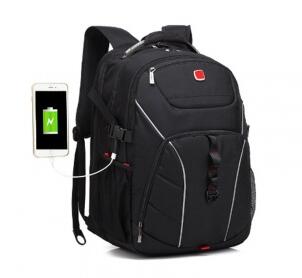 The sleek black backpack measures 17.5 x 11.5 x 7.5 inches and can be used for day-to-day activities, as well as airport travel. Bungee cords are attached to the front for easy access to items, but there's also a water bottle holder, and separate interior pouch for a laptop. The bag has plenty of smaller pockets and compartments, and even when the backpack is entirely full the comfortable shoulder straps make it easy to carry around.
Casual Backpack for Daily Life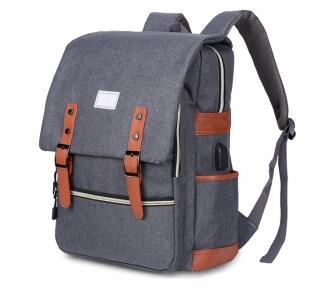 This casual backpack has various color. The laptop sleeve is perfect for keeping your computer steady, or holding onto anything you don't want mixed with everything else in your pack. When you need to close everything up, the flap on the top provides adequate protection, with a pull cord inside, and metal clasps to really batten the hatches when the elements try to get the best of you.